When you file a bankruptcy petition, you will be required to complete various documents, including something called "schedules". These schedules include:
1. Schedule A: Real Property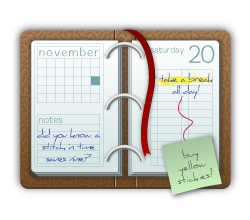 2. Schedule B: Personal Property
3. Schedule C: Exemptions
4. Schedule D: Secured Creditors
5. Schedule E: Priority Creditors
6. Schedule F: Unsecured Creditors
7. Schedule G: Executory Contracts and Leases
8. Schedule H: Co-Debtors
9. Schedule I: Income
10. Schedule J: Expenses
Preparing a bankruptcy schedule isn't like preparing and income tax return but you really do need the assistance of an experienced bankruptcy attorney to help you prepare these schedules. Mistakes in bankruptcy schedules can haunt you and you may even be denied a discharge because of mistakes in the schedule. While bankruptcy may seem simple, it can be complicated. You can learn more about whether bankruptcy is right for you by contacting bankruptcy attorney Nancy Cavey at Sunshine State Bankruptcy at 727.258.4999.