When you file for bankruptcy, you will be required to attend a "meeting of creditors". The purpose of the meeting of creditors is to review your bankruptcy paper work and make sure that it is accurate, look for bankruptcy fraud, conduct an investigation into your property and your finances and, ultimately, to sell you non exempt property and or pay your general unsecured creditors.
In Tampa, the meeting of creditors are held at the Timberlake Annex building.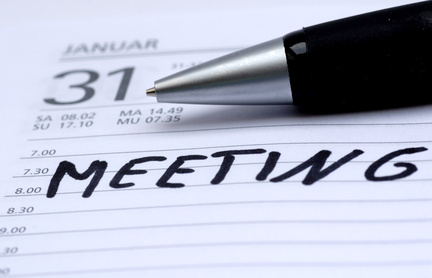 The Chapter 7 trustee who is appointment by the bankruptcy judge will normally schedule 10 to 15 meeting of creditors every 30 minutes. That means that other debtors, just like you, will be at the meeting of creditors and you will be able to listen to the proceedings.
When a Chapter 7 trustee calls your case, you will be seated at a table with your bankruptcy attorney so that the trustee can ask you a series of questions.
You must bring your Social Security Disability card and a picture ID to verify that you, are in fact, the person who signed the bankruptcy petition. You will be placed under oath and, your creditors may be present.
The trustee will question you first and those questions will typically include:
– Why'd you file for bankruptcy
– Have you ever filed for bankruptcy before
– Who are your dependents
– What is your martial status
– Do you own a business
– How did you determine the value of the property listed in the paperwork
– Whether you have sold or given away any property
– Where or not you have repaid any relatives or close friends recently
– Whether your income is accurate
– Whether you owe any child support or alimony
– Whether your monthly expenses are necessary or reasonable
– Whether you used your credit card within three months of filing
– Have you made any balance transfers within six months with the filing
– Have you been involved in any accident or injury which gave rise to a law suit
– Have you been the beneficiary of a will
– Have you read the schedules before signing
– Has anything changed after the filing of your case
If the trustee has no further questions and there are no creditors present, the trustee will conclude the meeting. If creditors are present then the trustee will allow those creditors to ask you questions.
The trustee may also continue the hearing at a later date if the trustee need additional information, there were missing documents or the trustee requires that you amend your filing.
Tampa Bay bankruptcy attorney Nancy Cavey knows how nerve racking it can be to attend a meeting of creditors, that is why she personally prepares you for the meeting of creditors and personally represents you at the meeting of creditors. There isn't a substitute or covering attorney at the meeting of creditors when you retain Nancy Cavey at Sunshine State Bankruptcy, she is there with you throughout the bankruptcy process!
For a complimentary consultation about your rights to bankruptcy, you can contact Sunshine State Bankruptcy at 727.258.4999.