Did you know that student loans have surpassed over $1 trillion? Many families are borrowing more to keep up with the increased tuition and fees. And, here in Florida, state funding for higher education varies. Unfortunately, in bankruptcy, you can only discharge student loans in the case of undo hardship, which basically has amounted to a medical disability.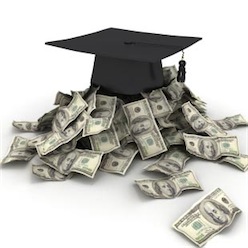 Fortunately, current laws give lenders no incentive to come to terms with over debted borrowers and many students take 20-25 years under extended repayment plans to payback their loans.
If you are in debt from your Student Loans in the Tampa Bay St. Petersburg area, Sunshine State bankruptcy law firm is here to help you find out which is the best decision for your future. Give us a call today or fill out a form on this website for quickest response.