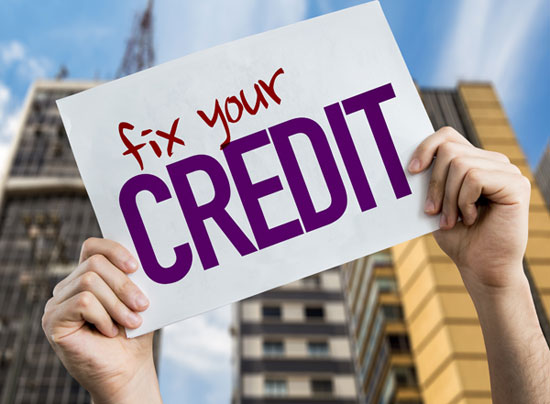 Filing for bankruptcy can impact your credit score but there are easy ways improve your credit score after bankruptcy.
When you apply for a credit card, a car loan or a mortgage, the lender is going to look at your credit history to determine if you are a good risk.
A bankruptcy will remain on your credit report for 10 years, but remember your credit was already trashed before you filed for bankruptcy. Filing for bankruptcy is the path to a fresh financial start.
Lenders will use a FICO score to make those determinations. If your FICO score is in the mid 700's or above, that means you have good credit and you'll get favorable interest rates and terms.
Part of the fresh financial start is rebuilding your credit so your score is in the mid 700's or above. It won't happen overnight but you should do the following:
Review your credit report.
After you've received your discharge for bankruptcy get a copy of your credit report and make sure there are no inconsistencies. You can request one free copy of your credit report once a year from Equifax, Experian and TransUnion without raising flags.
If there is an error on your credit report, you'll want to get that error fixed as quickly as possible.
Apply for a secured credit card.
A secured credit card requires that you place a fixed amount of money with the issuer. Once you get the card you should pay the bill off in full each month. Don't carry a balance!
Pay your bills on time.
Did you know that 35% of the FICO credit score is based on your payment history? One of the easiest ways to increase your credit score is to pay your bills on time.
1-2 years post-bankruptcy consider getting a car loan or line of credit.
While you may receive a higher interest rate to begin with, adding a loan and making payments on time and in full is a quick way to raise your credit score. In fact, the next time you take out a loan, the interest rate will probably be lower.
Don't close a line of credit.
Closing accounts reduces the amount of credit you have available to you which, in turn, leads to a lower credit score. Keep your credit cards! Just be sure that if you use the card that you are making the payment!
Taking these steps will improve your credit score and will help you find your way to a fresh financial start.
What You Should Do If You Have Questions About Filing For Bankruptcy And Your Credit Score
Contact Sunshine State Bankruptcy Law Firm for a complimentary 30-minute consultation. Get your questions answered today. Call today at 727-258-4999.