What happens to your tax refund in a bankruptcy case?
On the date that bankruptcy is filed, any assets that you own become part of the bankruptcy estate including your tax refund. In many chapter 7 cases, there simply aren't enough assets or cash to make it worthwhile for the trustee to take a tax refund to pay the creditors. However, if you are owed a large tax refund, that's an easy way. There are several ways to keep, if not all, of your tax refund. These include: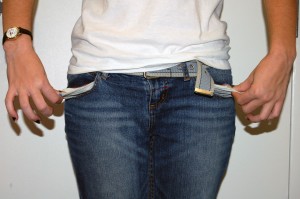 1. Spend it. The best way to avoid losing your tax refund is to file your tax refund and to spend it prior to filing for bankruptcy. You should keep a record of the how your refund is spent and you should only spend it for ordinary household expenses including rent, mortgage payments, food, utilities, educational expenses, medical and dental insurance and car repairs.
2. Remember the earned income credit rule. One of the exceptions to the rule is that trustee is not entitled to any refund not received and spent prior to filing, is any refund attributed to the Earned Income Credit and additional child care tax. That's yours to keep and the rest is subject to turnover and is recommended to be spent on ordinary household expenses.
To learn how you can keep your tax refund and file for bankruptcy, contact Tampa Bay bankruptcy attorney Nancy Cavey today at 727.258.4999. We offer free debt consultations as well as Skype Consultations.