If you are facing a potential wage garnishment, or your wages are being garnished, you can put a stop to it immediately. Filing bankruptcy will stop wage garnishments and the automatic stay issued by the courts stops all wage garnishments. The creditor won't be able to stop the wage garnishments after your debt is discharged in bankruptcy unless it is for child or family support ordered by a court.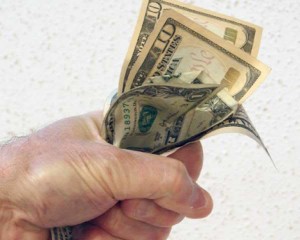 Your creditors can seek a wage garnishment once a judgment has been entered in court for the amount they claim together with interest and attorney's fees. That judgment creditor will have serve your employer and wait for answer from your employer. That can't be embarrassing. Worse yet, the wage garnishment can start anywhere from 30 to 90 days after the final judgment is entered. The wage garnishment can be up to 25% of your wages in Florida.
Stopping Wage Garnishment in Florida Bankruptcy
Stopping a wage garnishment is one factor when considering filing for bankruptcy. You can learn more about whether bankruptcy is right for you by contact Sunshine State Bankruptcy and bankruptcy attorney Nancy Cavey who can review your total financial picture and explain to you your options with wage garnishment , including filing for bankruptcy.