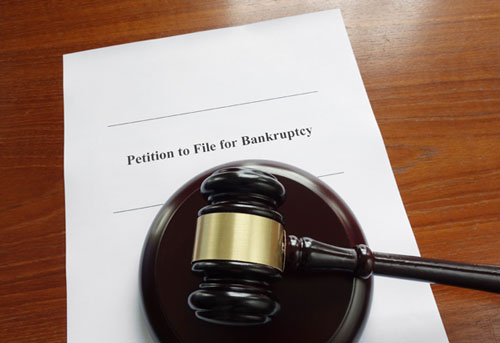 Many forms need to be filled out when filing for bankruptcy. These forms are called schedules. One of the most important schedule is Scheduled D, Creditors Who Have Claims Secured By Property.
What Is A Creditor?
People or organizations that you owe money to are called creditors. Your creditor has the right to file a claim for payment. As a result, the bankruptcy court needs to know who all of your creditors are and the types of claims that they have. Creditors can have secured or unsecured claims.
What's The Difference Between A Secured and Un-Secured Claim?
You may have purchased a house and your home is collateral for your debt. If your debts aren't paid a creditor with a secured claim might be paid from the proceeds from the sale of your home. You are required to list claims of all your creditors on your schedule, even if you are disputing the claim.
What Secured Creditors Should I List On My Bankruptcy Petition?
You should list –
· Relatives and friends who have a lien or security interest in your property;
· Car vendors, stores, banks, credit unions and any other entity who has given you a loan that let's you finance the purchase of property and has a lien on that property;
· Anyone who has a mortgage or trust on real estate that you own;
· Contractors or mechanics who have liens on the property that you own because you didn't pay them for work done on your property;
· Someone who has won a lawsuit against you and has a judgment lien;
· Another parent or governmental agency that has a lien for any unpaid child support;
· Doctors or attorneys who have liens based on the outcome of a lawsuit;
· Federal, state or local government agencies like the IRS that may have tax liens on your property for unpaid tax; and
· Anyone who is trying to collect a debt from you, like a collection agency or attorney.
This Sounds Confusing What Should I Do?
Filing for bankruptcy is difficult, time-consuming and requires a lot of information.
It's easy to make a mistake and you can jeopardize getting a fresh financial start by failing to properly fill out your bankruptcy petitions and leaving out secured creditors.
It's time for you to contact Sunshine State Bankruptcy at (727) 258-4999 . We can explain to you your options, prepare your bankruptcy petition and attend your 341 Hearing. We are with you from the beginning to the end. Call today at (727 )258-4999 to learn more about filing for bankruptcy and getting your fresh financial start!