Chapter 7 Bankruptcy Lawyer in St. Petersburg | Tampa
Are you looking for a Chapter 7 Bankruptcy Lawyer in St. Petersburg ? Chapter 7 bankruptcy allows you to get rid of, or discharge, your debts, bills and financial obligations. Chapter 7 is right for debtors who may own a house but don't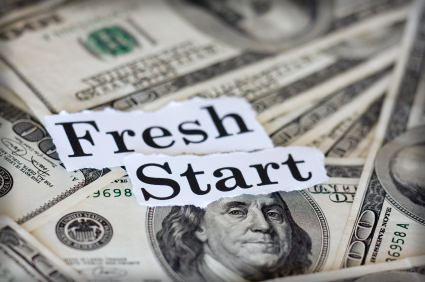 own a lot of other property and have lots of unsecured debt, like credit cards, medical bills, or pay day loans. With bankruptcy, you will no longer owe all that money. What a relief!
According to us, your Chapter 7 Bankruptcy Lawyer, Chapter 7 bankruptcy can work for you if you have what's called unsecured debt. This includes:
Credit Cards
Medical Bills
Pay Day Loans
Some Personal Loans
Utility Bills
You just have to clear what the Government calls a "means test" just to prove you don't have the means to repay all of your debt.
With a Chapter 7 bankruptcy, you can keep most of what you own and pay back very little, if anything. Yes, you can keep your home and keep paying just like the bankruptcy never happened, or you can give it up and walk away free and clear. The same with your car if you owe payments on it to the bank. Most people keep all their personal belongings and tools of their trade. Many people who file Chapter 7 bankruptcy don't even own any assets the court is allowed to take, so there is no need to liquidate them. If you do have assets beyond the normal things that people have, like paid-off expensive cars, boats or Rolex watches, those assets are sold by the bankruptcy trustee to satisfy part of your unsecured debt.
In Chapter 7, co-signer liability and student loan debt will NOT go away. Some tax debt will go away, some will not.
Chapter 7 is commonly known as a liquidation bankruptcy. It is primarily for those who have little in the way of assets like vacation homes, multiple cars and other luxuries. If you have "unsecured" debts, like credit card, medical and utility bill debt or payday loans, a Chapter 7 bankruptcy might be appropriate for you.
Under Chapter 7 you may have most, and sometimes all, of your debt eliminated. Yes, eliminated forgiven…GONE! This forgiveness is called a Chapter 7 "discharge". Before you get your discharge, the bankruptcy trustee has the option to sell your non-exempt assets to repay your creditors. Most Chapter 7 creditors don't have any non-exempt assets. If this is the case, you will be able to keep most, if not all, of your personal property. Keep in mind, however, that some debt, like some taxes, student loans, domestic support obligations, divorce debt and government debt and fines, are not dischargeable.
The "discharge" is your financial restart. Imagine how the weight will be lifted off your shoulders when you get your Chapter 7 discharge.
St. Petersburg Chapter 7 Bankruptcy Lawyer: Who Can File a Chapter 7 Bankruptcy?
You must qualify under a "Means Test" and complete a required pre- filing session with a credit counselor.
How are the feeds paid to a Chapter 7 Bankruptcy Lawyer ?
The federal law requires that in a Chapter 7 bankruptcy your attorney's fees be paid up front before the filing. Why? Well, in a Chapter 7 proceeding, any promises that you made following that case are dischargeable, that means if you promised to pay an attorney's fee before filing bankruptcy and don't make the payment, the lawyers fee can be dis chargeable. No one wants to work for free!
At Sunshine State Bankruptcy Law Firm, St. Petersburg Chapter 7 Bankruptcy Lawyer, we are here to help you with your Chapter 7 Bankruptcy Claim. Call us today at 1-877-352-8192.
Nancy Cavey, Chapter 7 Bankruptcy Lawyer, can help you with your claim right away. We may be able to help you get you on your way to your fresh financial start. We specialize in the St. Petersburg Tampa area of Florida. If you are looking for a Chapter 7 Bankruptcy Lawyer in this area, please give us a call today to get on your way to a fresh financial start.