Did you know that over 4.6% of all bank cards defaulted in December 2011 according to Standards and Poor Experian Consumer Credit Default indices . When you go into a default on your credit card debt, lenders send the account to an internal collections agent. Don't be surprised that you will get phone calls every day asking if you can make payment. Every day that goes by without you making payment your credit score falls.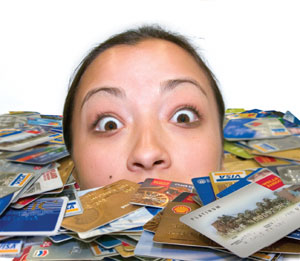 After six months, the lender will "charge off" the debt. That means that they consider it uncollectable. And many will sell the debt once it's charged off. These companies will purchase your charged off credit for less that the face value. These companies are taking the chance that they will be able to harass you so much that you will finally make a payment. And, at this point, your phone is going to ring off the hook day and night.
Eventually, the debt collector may decide to file a lawsuit against you and, you are sued it's time to hire a bankruptcy attorney.
You can work with a bankruptcy attorney to either buy a defense against the credit card lawsuit, or, alternatively, it is in your financial interest to file for bankruptcy. Bankruptcy can wipe out bad debt and let you and your family get a fresh financial start. You can learn more about your rights to bankruptcy and how you can stop debt collectors by contacting Sunshine State Bankruptcy at 727.258.4999.