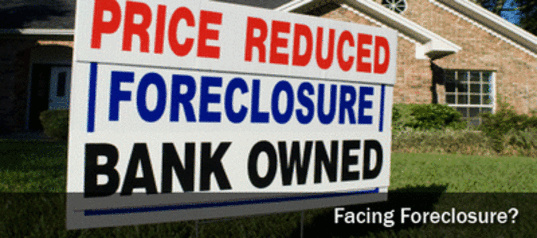 St. Petersburg Bankruptcy Lawyer – Sunshine State Bankruptcy Law Firm – Let Us Help

You

 Today.
Sunshine State Bankruptcy was created to help stop the pain and suffering of debt and get you on the road to financial recovery and give yourself a fresh start with options of Chapter 7 and Chapter 13 Bankruptcy. These questions and other difficult situations can be answered.
These are difficult and challenging times. Good people, like you, face extreme financial problems because of the loss of your job, a down swing in the economy, or a serious illness that has kept you from working and with large medical bills. You have made the right decision to come to this website and learn more about bankruptcy in the Tampa St. Petersburg area.
There is a powerful life saver and a way to get a fresh start. It is bankruptcy. By coming to this website and learning more about how we can help you, we can take the burden off your shoulders. You will see a way to a fresh financial start free of blame or stigma. You have already taken the first step by coming to this site.
Did you know that bankruptcy can do the following?
1. Bankruptcy may discharge your legal obligations to pay most of your debts.
2. Maybe able to prevent a foreclosure
3. Prevent the repossession of your car, motorcycle or boat.
4. Bankruptcy may stop collections actions, lawsuits on a debt, and wage garnishment.
You owe it to yourself and your family to learn more about what bankruptcy can do for you. You can order your free copy of Sunshine State Bankruptcy's The Essential Guide to Bankruptcy or schedule a fee obligation consultation by calling us at 727-258-4999 today. This helps explain the process if you are looking for a St. Petersburg bankruptcy lawyer.
Every bankruptcy case is different. We pride ourselves on personalized service, and we're here to represent you every step of the way as your St. Petersburg Bankruptcy Lawyer. With our initial complementary consultation, we'll create a plan that is best suited for you and your family. And, we will fully explain all the fees and costs before you make the decision to file for bankruptcy. Call 727-258-4999 to schedule your free 30 minute, no-obligation bankruptcy consultation with your St. Petersburg bankruptcy lawyer. You can discover the many benefits – yes, benefits, that bankruptcy may provide you and your family. You will learn not only whether bankruptcy is right for you and your family but the emotional and financial relief that a bankruptcy lawyer may provide. Meet our Sunshine State Bankruptcy Team, including St. Petersburg Bankruptcy lawyer Nancy Cavey.
At the Sunshine State Bankruptcy Law Firm, your St. Petersburg Bankruptcy Lawyer , we have built this website with your interests in mind. Its easy navigation, and information about bankruptcy is for you. Read our helpful articles from our bankruptcy blog, use the FAQ section to learn more about bankruptcy, as well as the Myths section. We know that you are facing a bad situation and these resources are here to help you, and provide you a better understanding of bankruptcy and what we can do to help you get to a fresh financial start.
Need a St. Petersburg Bankruptcy Lawyer? Chapter 7 bankruptcy, sometimes call a straight bankruptcy is a liquidation proceeding. The debtor turns over all non-exempt property to the bankruptcy trustee who then converts it to cash for distribution to the creditors. The debtor receives a discharge of all dis chargeable debts usually within four months. In the vast majority of cases the debtor has no assets that he would lose so Chapter 7 will give that person a relatively quick "fresh start". Read more about Chapter 7.
Looking for a St. Petersburg Bankruptcy lawyer who specializes in Chapter 13? We are St. Petersburg Tampa Chapter 13 Bankruptcy Law Firm. Are you faced with a situation in which you need an attorney to help with your financial situation? You have came to the right place if you need help to file for Chapter 13 Bankruptcy. Chapter 13 Bankruptcy may be able to help you protect your assets.  Chapter 13 bankruptcy lawyer Sunshine State Bankruptcy can begin to help you with your financial needs. Read more about Chapter 13.
Need Help With Your Student Loans? Visit our sister company The Student Loan Law Resolution Center at www.MyStudentLoanAttorney.com
Why You Should Hire the St. Petersburg Bankruptcy Lawyer at Sunshine State Bankruptcy Law Firm
At Sunshine State Bankruptcy, we provide you with personal attention because we're selective in the clients we accept. We have systems that make sure your case is handled quickly and accurately so you get the discharge you desire in bankruptcy. It is our special "hoops" process and great paralegal team that make the difference.
I, Nancy Cavey, remember all too well the stress my parents went through, even as they tried to protect their children from impending doom. They understand the challenging time you are facing and want to help you get the fresh start the Bankruptcy law offers you and your family.
Need a St. Petersburg Bankruptcy Lawyer? Sunshine State Bankruptcy Law Firm is here to help. Schedule a complementary no obligation review today. 1-877-352-8192.
We represent clients all over Florida including: Tampa, St. Petersburg, Sarasota, Bradenton, Venice, Ft. Myers, Naples, Orlando, Lakeland, Gainesville, Daytona, West Palm Beach, Ft. Lauderdale, Miami, Miami Beach, Jacksonville, Tallahassee, New Port Richey, Hudson, Safety Harbor, Largo, Palm Harbor, Port Richey, Clearwater, Indian Rocks Beach, Dunedin, Spring Hill, Brooksville, and all other cities in Florida.
There is no obligation to hire a lawyer and the consultation is FREE
If you or someone you know has been effected by a untimely financial misfortune,  do not hesitate to Contact Us, your St. Petersburg Bankruptcy Lawyer.